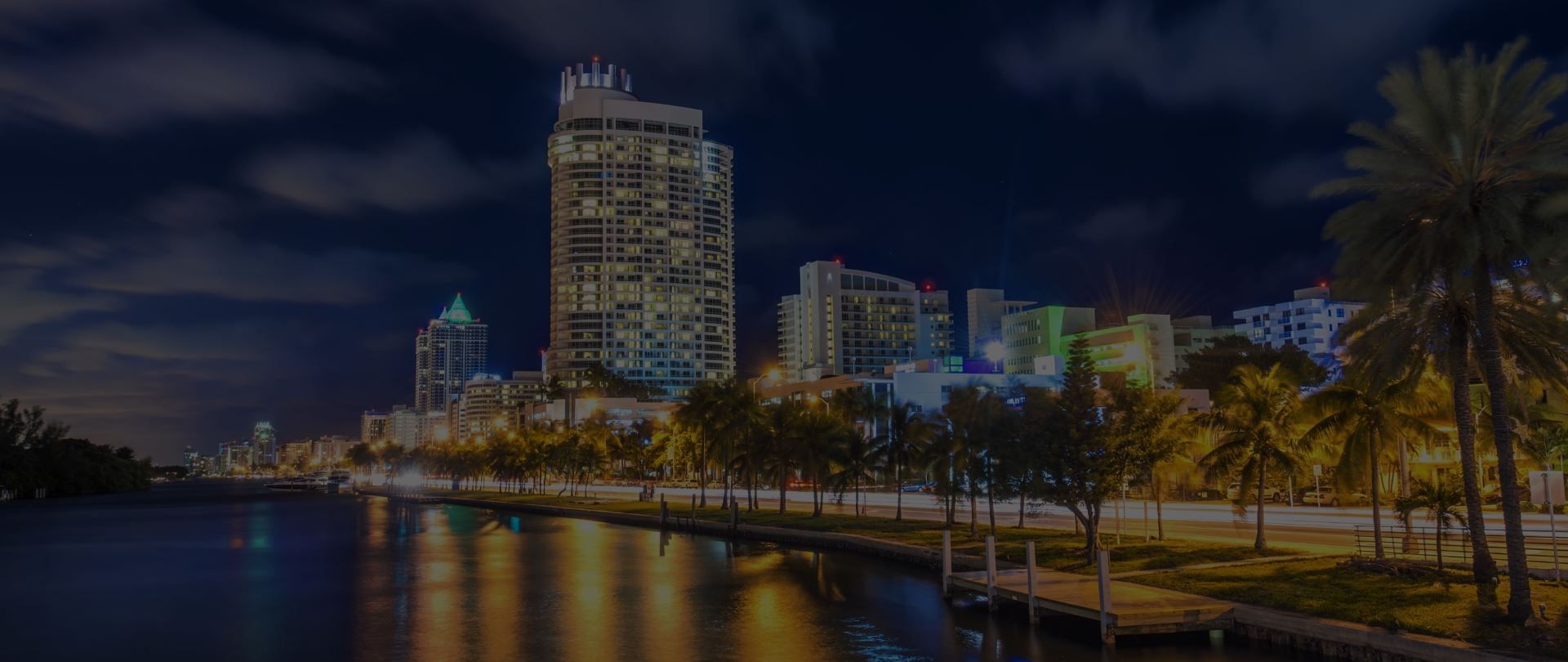 Fighting Criminal Cases to Win
RESULTS-DRIVEN. CLIENT-FOCUSED.
The Powerful Raleigh Defense Attorney
You Deserve in Your Corner
Raleigh Criminal Defense Lawyer
The North Carolina Defense Attorney to Call When Your Freedom Is on the Line
A criminal charge might be the scariest thing you face in life. Whether you are accused of a DWI, assault, juvenile crime, sex offense, theft, or another crime in Wake County, a conviction or guilty plea could result in severe consequences. You do not have to deal with this alone. If you've been charged with a crime, contact our Raleigh Criminal lawyer right away.
North Carolina assesses harsh penalties for misdemeanor and felony criminal offenses. For instance, being found guilty of either could lead to incarceration and/or fines. Additionally, depending on the offense, sanctions may include driver's license suspension, victim restitution, and sex offender registration requirements. The conviction will also show up on your criminal record, which could make finding a job, getting a place to live, and readjusting to society difficult.
Because the future of you and your family is at stake, it is crucial that you speak with our Raleigh criminal defense attorney about your case as soon as possible. Whether you have been arrested or are under a criminal investigation, getting started on your case right away can substantially impact the outcome.
Criminal matters are intricate, and even the smallest detail can profoundly affect how things progress. At Floyd Law Offices, our criminal lawyer is ready and able to put in the time necessary to thoroughly investigate your situation, review relevant case law, and build an aggressive defense on your behalf.
What Is a Defense Attorney?
A defense attorney, also known as a defense lawyer or criminal defense attorney, is a legal professional who specializes in representing individuals or organizations accused of committing a crime. Their primary role is to advocate for the rights and interests of their clients within the criminal justice system.
Here are some key aspects of what a defense attorney does:
Legal Representation: Defense attorneys provide legal representation to their clients who are facing criminal charges. They work to ensure that their clients receive a fair and just legal process.
Case Assessment: Defense attorneys thoroughly examine the facts of a case, including evidence, witness statements, and police reports, to evaluate the strengths and weaknesses of the prosecution's case.
Legal Advice: They provide legal advice to their clients regarding their rights, potential legal strategies, and the potential outcomes of their cases. They help clients make informed decisions about their legal options.
Negotiation: Defense attorneys often engage in plea negotiations with the prosecution. They may attempt to secure a favorable plea bargain for their clients, such as reduced charges or sentencing.
Court Representation: Defense attorneys represent their clients in court proceedings, including arraignments, pretrial hearings, trials, and sentencing hearings. They present evidence, cross-examine witnesses, and make legal arguments on their clients' behalf.
Defenses: They develop legal defenses to challenge the prosecution's case. Common defenses may include arguing that the evidence was obtained unlawfully, that the defendant has an alibi, or that there is reasonable doubt about the defendant's guilt.
Protecting Rights: Defense attorneys ensure that their clients' constitutional rights are upheld during the legal process. This includes protecting against unlawful searches and seizures, the right to remain silent, the right to legal counsel, and the right to a fair trial.
Investigation: They may conduct their own investigations to gather evidence, interview witnesses, and consult with experts to build a strong defense for their clients.
Sentencing Advocacy: In cases where their clients are convicted, defense attorneys may advocate for more lenient sentencing, arguing for factors that could mitigate the punishment, such as the defendant's lack of prior criminal history or their willingness to participate in rehabilitation programs.
Get started by calling our criminal lawyers in Raleigh, NC at (919) 805-3663 or contacting us online today.
Criminal Cases We Handle in North Carolina
Your Case Is Unique.
Our Defense Is Tailored for You.
Our Raleigh criminal defense attorney has extensive legal experience and has handled thousands of cases in Wake County courts.
He has a track record of success and has achieved favorable outcomes, including not guilty verdicts, in a range of criminal matters, from misdemeanors to first-degree murder.
Our criminal defense firm has established a solid reputation for aggressive and honest advocacy in North Carolina.
Why Choose
Floyd Law Offices?
Free Case Evaluations

Solid Track Record of Success

Aggressive Representation

Flexible Payment Plans

Confident in the Courtroom

Experienced Criminal Defense
At Floyd Law Offices, we take pride in providing the best customer service to our clients. Read What past clients had
to say about our firm.
"Chris was very thorough and I would highly recommend him to my family and friends!"

- Jasmine

"Trust the Process"

- He will get the job done!

"Always keep his card with you!"

- Autumn

"Amazing attorney"

- Carol
Meet Attorney
Chris Floyd
Our founding attorney is more than a skilled criminal defense lawyer. He is also a proven litigator with extensive trial experience. Thousands of clients from all walks of life have received second chances as a result of our firm's level of representation.
By entrusting your criminal case to us, we automatically set the bar high for the other side.
The fact that our attorney has never prosecuted a case shows that his allegiance has always lied with the criminally-accused.
He has tried many cases before state courts across North Carolina, as well as the United States District Court. Attorney Chris Floyd remains ready and prepared for anything when handling a criminal matter, including trial.
Chris Floyd

Founding Attorney
Criminal Lawyer in Raleigh, NC
As our founding attorney has helped many individuals facing criminal accusations in Raleigh through the justice system, we know what methods to use and legal avenues to explore to seek the best possible result for our clients. We will leverage our knowledge and skills to guide you through your case and work toward obtaining an optimal outcome on your behalf.
We also recognize that each case is unique, and no one strategy can be universally applied to all matters. That is why our Raleigh criminal defense lawyer gets to know the people we serve. We take the time to learn about the case from their point of view. By getting to know our clients and understanding their needs and goals, we can craft a defense strategy for their particular situation. When you trust your criminal case to us, we will keep your best interests at the forefront and work diligently for you. We will be committed to protecting your rights and freedoms.
We Stand Up for You
When you are charged with a criminal offense, a Wake County prosecutor will be working to prove that you are guilty. While they might have evidence against you to support the allegations, that does not mean it is strong enough to remove doubt from the minds of the judge or jury. To expose the weaknesses in the prosecution's case, you need a criminal lawyer on your side who knows the law, what elements need to be proved, and how to develop strategic and compelling defenses.
At Floyd Law Offices, our Raleigh criminal defense attorney knows what it takes to go up against even the most formidable opponents and does not back down from a challenge. We are client-focused, results-driven, and prepared to take on complex criminal cases. Our approach involves exploring and discussing every legal option with our clients to determine what course of action to pursue.
Criminal Defense Attorney Near Me
Whether you are under criminal investigation, have been arrested, or have been officially charged with a crime, now is the time to reach out to Floyd Law Offices for your defense. Building a persuasive and aggressive legal strategy takes time. The sooner you have a Raleigh criminal lawyer on your side, the more time they have to focus on your case.
The following are several benefits of hiring our criminal attorney in Raleigh, NC:
Guide you through the legal process and advise on your best options

Conduct an independent investigation into the case against you in order to find potential weaknesses that could be used for your benefit during negotiations or at trial

Use pre-trial motions, such as a suppression of evidence, in order to protect your rights

Prepare arguments for court and present them in a way that is persuasive and effective

Help negotiate with prosecutors to reduce or dismiss charges

Look into any mitigating factors which could lessen the severity of any consequences you may face, if convicted
From the beginning of your case until its conclusion, our Raleigh criminal defense attorney can provide the advice and guidance you need. We will ensure that you understand your rights, the criminal justice process in Wake County, and the possible outcomes. Consult with our criminal lawyer today for a straightforward assessment of your case.
---
Request a free and confidential consultation from Floyd Law Offices PLLC.
Call (919) 805-3663 today or fill out our online contact form.
---
Countless Defense Cases Won
Past Verdicts & Settlements
Our track record truly speaks for itself. Because of our approach to criminal law and the cases we handle, we have helped many of our previous clients get criminal charges against them reduced or dropped altogether. Take a look.
Dismissed State of North Carolina v. C.R.
Not Guilty of all charges. State of North Carolina v. C.D.
Not Guilty State of North Carolina v. C.B
Dismissed State of North Carolina v. B.W.
Not Guilty State of North Carolina v. A.M.
We are prepared to do everything in our power to protect your freedom and stand up for your constitutional rights.
Even the DAs know that our firm is a force to be reckoned with.
Schedule Your Free Consultation