Meth Crime Defense Lawyer North Carolina
Results Driven Aggressive Defense Strategies
Methamphetamine is a stimulant that was initially intended for use in treating patients with congestion issues and ADHD. However, the drug is highly addictive and often abused, which has resulted in it being classified as a Schedule II drug on the DEA's drug schedule list.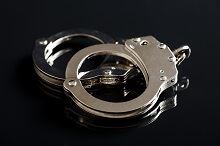 It is illegal to possess any form of methamphetamine without a valid prescription. North Carolina law also enacts penalties for manufacturing or selling meth in any form. Contact the drug crime attorneys at Floyd Law Offices if you've received meth criminal charges!
Penalties for Possession of Meth in NC
In North Carolina, if you are found in possession of meth, in any amount, you can be charged with a Class I felony which is punishable by up to a year in jail, fines , and the loss of your license. However, if this is your second offense related to the possession of a Schedule II substance, you can be punishable by up to five months in prison.
Penalties for Trafficking Meth in North Carolina
If you are found in possession of more than 28 grams of methamphetamine, you can be charged with trafficking. The specifics of the charge and the associated penalties will depend on the amount of the drug found in your possession:
28 to 199 grams: Class F felony, punishable by 84 months in prison and a minimum $50,000 fine
200 to 399 grams: Class E felony, up to 117 months in prison, minimum $100,000 fine
400 grams or more: Class C felony, up to 279 months in prison and minimum $250,000 fine
At Floyd Law Offices, we aggressively defend you against your charges. Call (919) 805-3663 for a free consultation.